Athens Equestrian Festival 2018
Athens CSIs 2018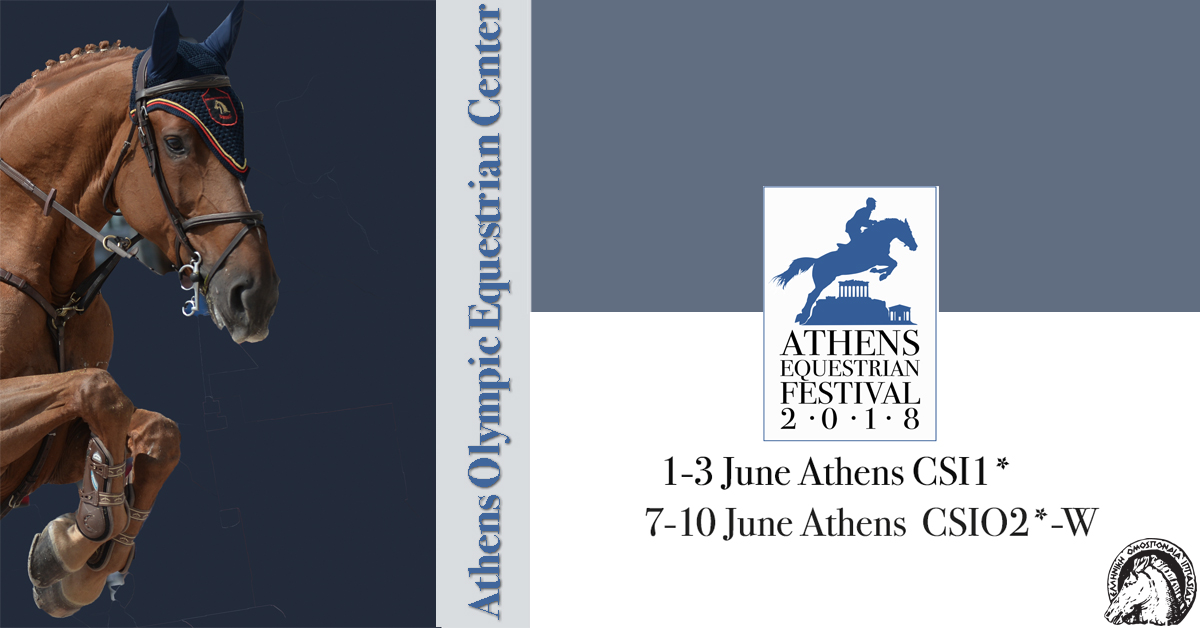 To the members of HEF
Dear Sirs,
The Hellenic Equestrian Federation is pleased to announce that major international events return after 6 years, organizing the Athens Equestrian Festival 2018, which includes two international CSI at the Markopoulo Equestrian Center:
thens CSI1 * -CSICh-A-CSIYH1 *, June 1, 2, 3
Athens CSIO2 * -W & CSIYH1 *, 7, 8, 9, 10 June

FEI approved the programs, which are already posted on HEF's website.
http://www.hef.gr/index.php/el/diethneis-agones-athens-csis-2018 
We are attaching newsletter in English already sent to European equestrian federations.
Expressions of Interest for entries 
Athletes wishing to take part in the Games must state their intention to participate by May 22, 2018 by completing the form attached in Roman characters.
 Participation of athletes in international competitions requires their registration with the FEI. The registration fee is € 110 for the athlete and € 10 for each horse and must be deposited in the HEF's account by 22.05.2018:
HEF Account:
ALPHA BANK 269 002002 000438
IBAN GR19 0140 2690 2690 0200 2000 438
Beneficiary HELLENIC FEDERATION FEDERATION
Horses participating in CSIO2 * -W must have a FEI passport. In CSI1 *, CSICh-A and CSIYH1 * horses may compete with the passport of the issuing authority of the country of origin of the horse to be submitted to the HEF for registration of the horse at the FEI by 22.05.2018.
Please for your own assistance in informing all interested athletes.
Yours sincerely,
FROM THE HELLENIC EQUESTRIAN FEDERATION