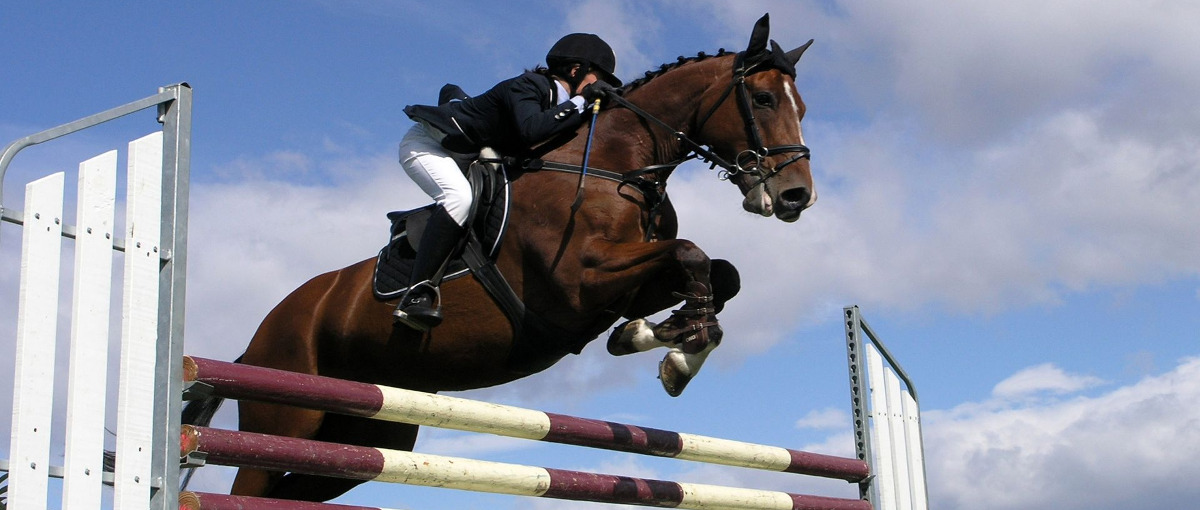 Show Jumping
Description
Speed, precision, rapidity: the rider-horse team must tackle a course of 6 to 14 obstacles, in a specific time, committing the least possible faults. If a competitor makes certain faults such as knocking down an obstacle, refusing, exceeding the time allowed etc. he incurs penalties.
The winner of the competition is the competitor who incurs the least number of penalties, completes the course in the fastest time or gains the highest number of points, depending on the type of the competition.
The great variety and different kinds of competitions add to the interest of competitors and spectators alike.