Balkan Dressage Ch
Five medals at the Balkan Dressage Ch in Romania
Markopoulo, September 19, 2022
Press release
Five medals, of which one gold, two silver and two bronze, Greek Team gained at the Balkan Dressage Championship, which ended yesterday in Baicoi, Romania.
In the Junior Category our Greek athletes Isabella Atsalaki with Desteny, Alexandros Katsikis with Barthez 4, Ilenia Oikonomou with King Black and Christina Retsou with Elise managed to climb to the highest step of the podium winning the gold medal with a total score of 194.747. In the Individual Competition, the silver medal was won in yesterday's freestyle competition by Alexandros Katsikis with Barthez 4 with a percentage of 67.76%. The gold medal went to Kaya Probst from Croatia with Mister Cool with a percentage of 68.44%.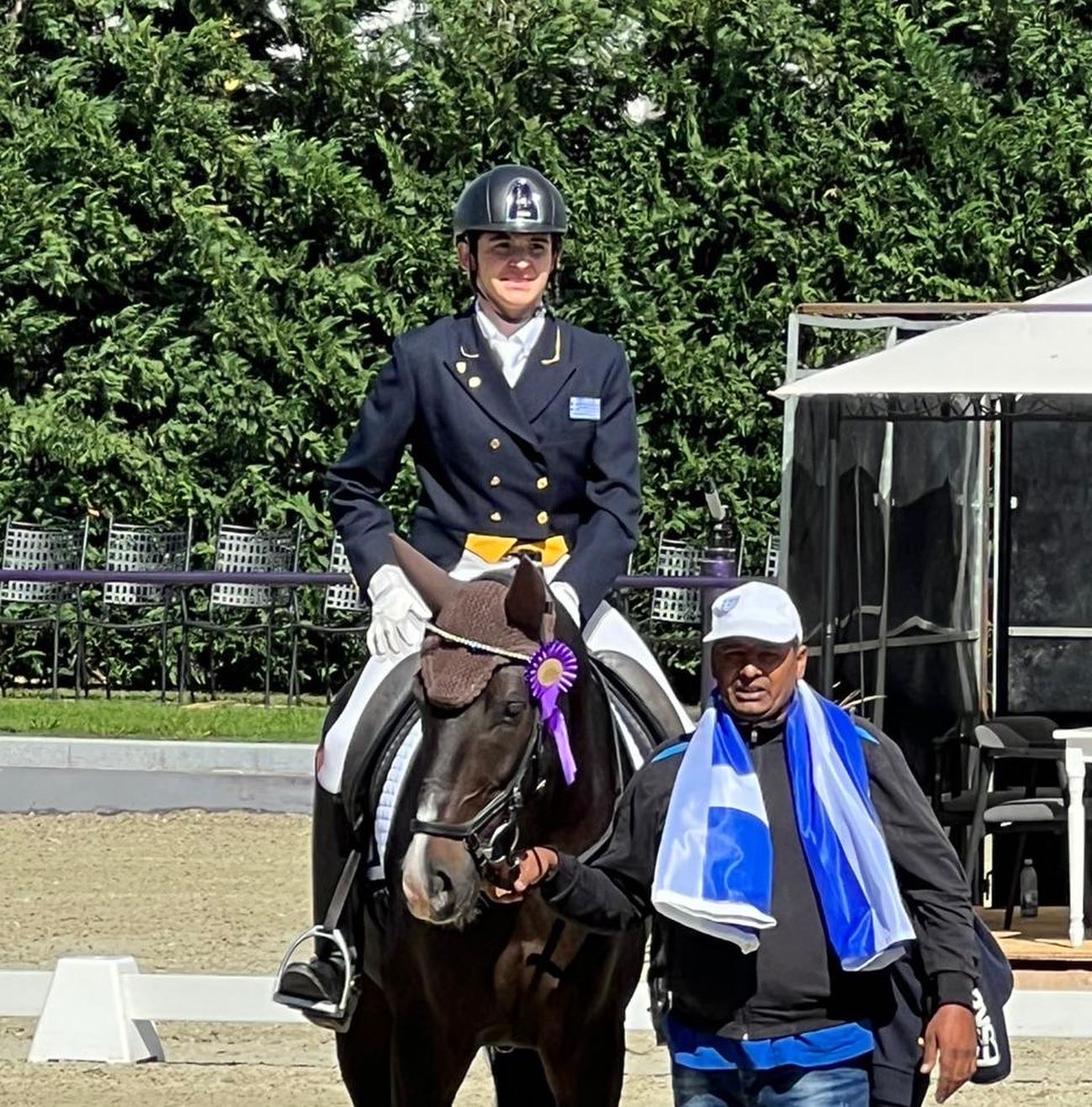 n the Children's Category, our Greek Amazons Danae Yiannopoulou with White Man, Karolina Atchalaki with Spoekedammetje Nikos, Korina Meimari with Hidde fan E Coulissenhoeve and Malvina Nikolaidi with Gjis won the bronze medal with a total percentage of 208.29%, while gold went to Turkish team with a percentage of 213.77%.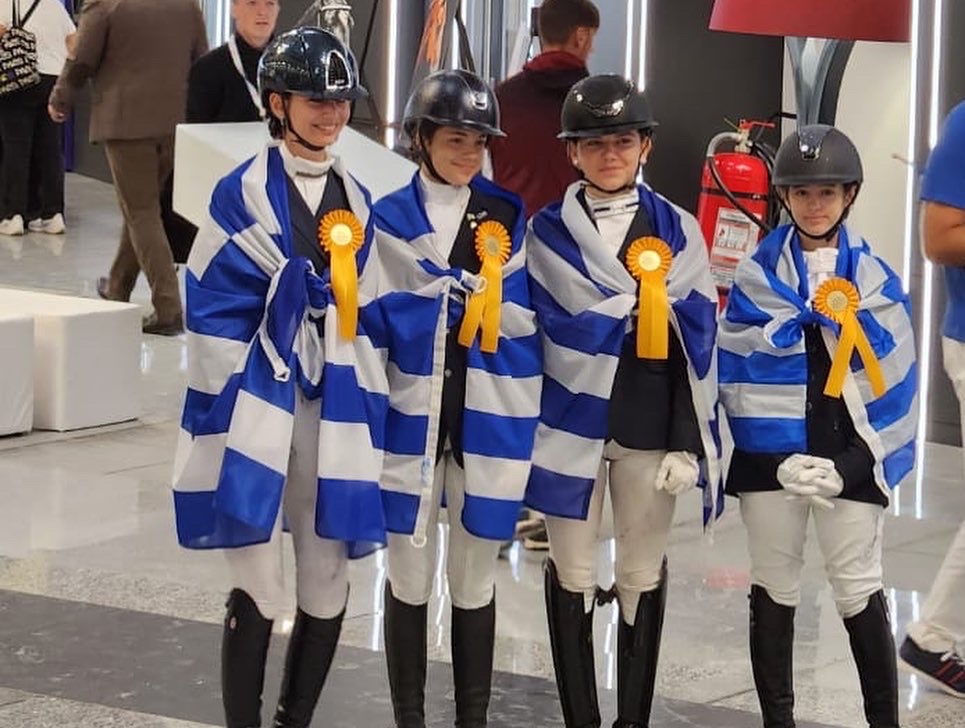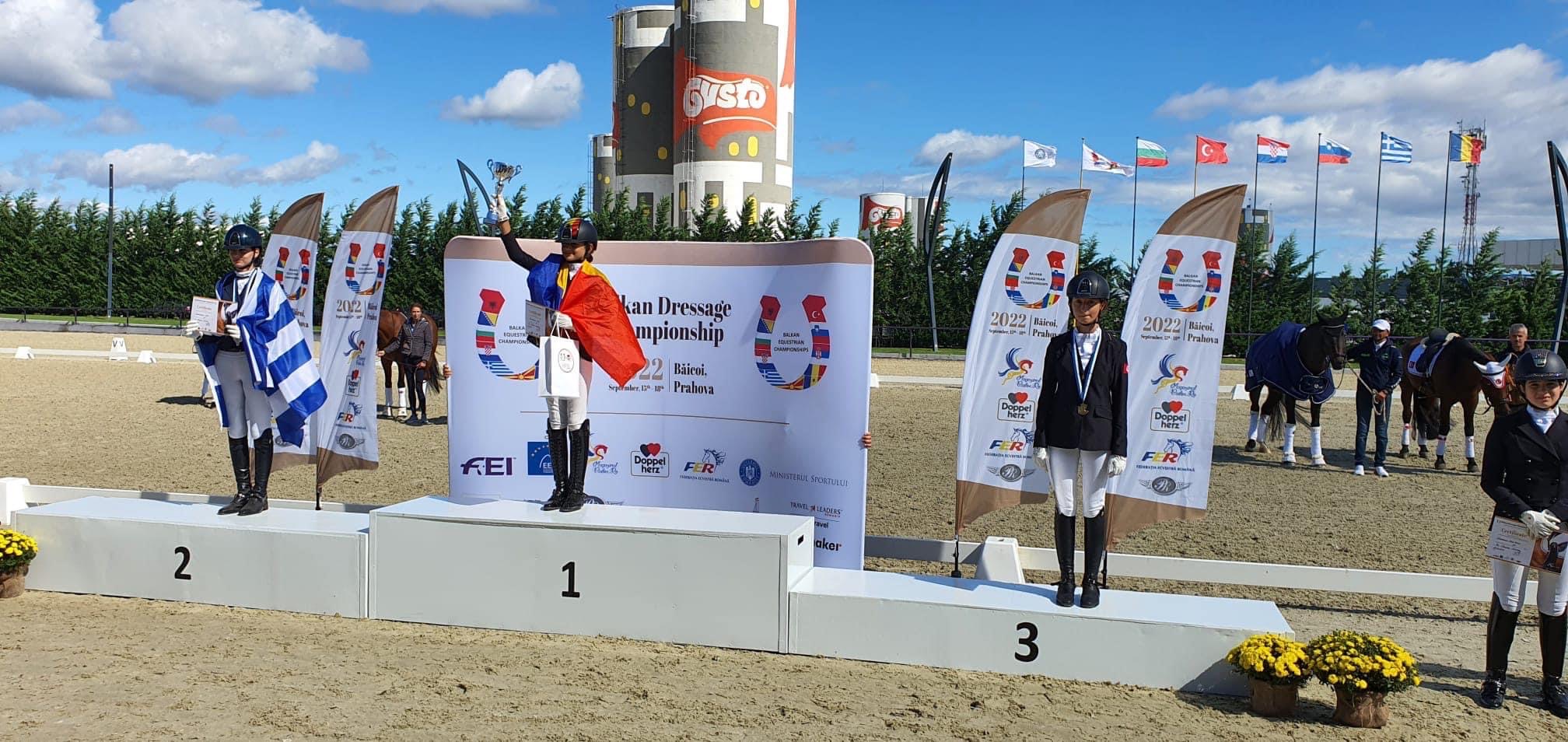 In the Individual Competition, this year's Children's Champion Danai Yiannopoulou with White Man won the silver medal with a percentage of 73.618%. The gold medal was won by the Romanian Irina Alexandrescu with Donabella Zodiac with a percentage of 75.50%.
In the Senior Category, our only representative Christina Sahinoglou with Damor won the bronze medal in yesterday's final freestyle competition with a percentage of 65.13%. Balkan Champion was Kareen Pavicic from Croatia with Fire Toti with a percentage of 70.28%.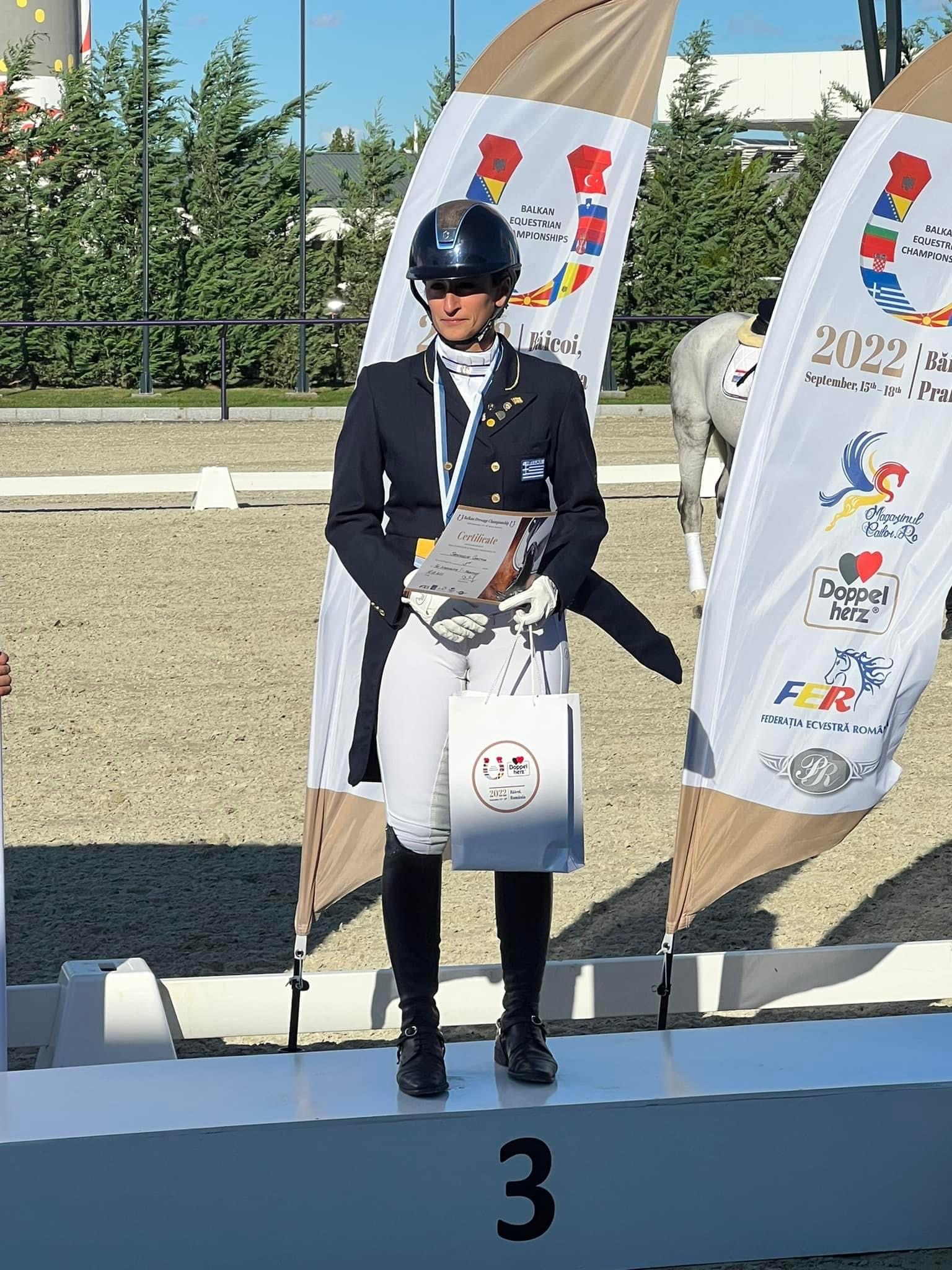 From the Press Office of HEF