CISM
Greece at the World Military Equestrian Championship for the first time!
Markopoulo, October 4, 2022
With Greek participation, for the first time in the history of the institution, the 23rd CISM World Military Equestrian Championship will take place from October 5 to 9 at the Grand Parquet, in Fontainebleau, France.
Greece will take part with a team of three athletes - soldiers in the Army, Antonis Antoniou, Dimitris Drougas and Konstantinos Baliousis, who serve in the Supreme Council of Sports of the Armed Forces - ASAED. All three athletes were part of the National Young Riders Team that won the gold medal at the recent Balkan Championships in September in Romania.
The World Equestrian Championships are held in the sport of show jumping over 1.20m jumps, with horses provided by the organizers and the individual and team winners will be decided after a three-day competition over four rounds in total. The opening ceremony and first round is scheduled for Thursday, October 6 and the final for Sunday, October 9.
33 riders from 11 countries participate in this military sports event: Greece, Spain, Italy, Holland, Morocco, Brazil, Peru, Ecuador, Saudi Arabia, Bahrain and of course the organizer France.
The leader of our National Team is the Vice-Captain and former rider Mr. Andreas Indra, the coach is Mr. Elias Baliousis, while the Greek delegation also includes the Director of the ASAED Captain PN Mr. Spyros Andriopoulos, the Vice-Commander Mr. Georgios Andalis and the Pilot PN Mrs. Florence Sfakianou.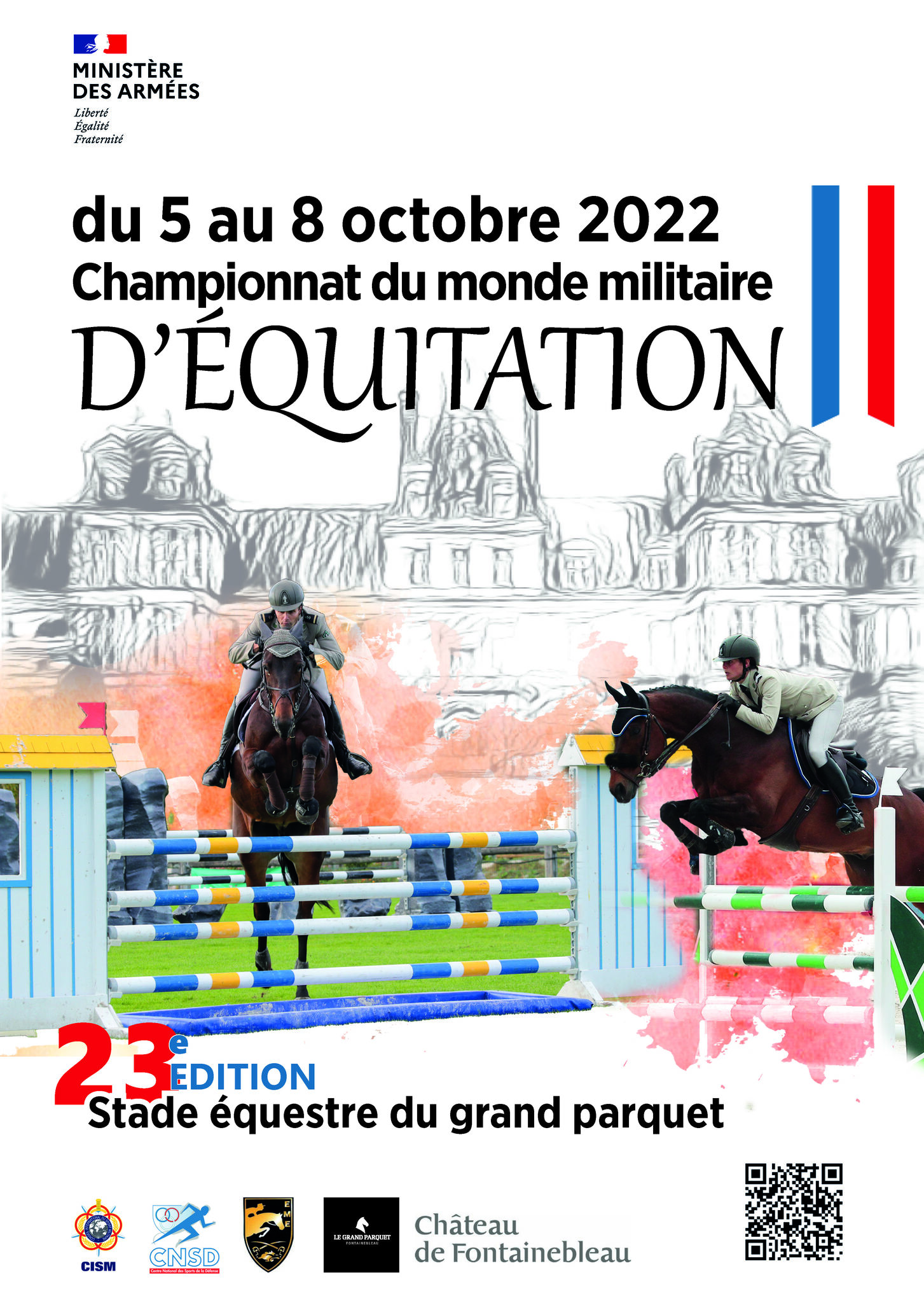 Good luck to our Team!
 From the Press Office of HEF