71st Panhellenics
Seniors Class dedicated to Loukas!
Markopoulo, November 27, 2018
Press release
Dedicated to the athlete, Loukas Papadopoulos, who passed away this year, is this year's Senor's Class of the Pan-Hellenic Games, last competition for this year.
The 71th Pan-Hellenic Competitions will take place on the indoor arena of the Markopoulo Olympic Equestrian Center, the four-day 6-9 December for jumping  and the weekend, 15th and 16th of December for dressage. 
During the cometition the Panehllenic winners will emerge in Categories Children, Juniors, Young Riders and Seniors and in dressage also the Polynikes of the year. Also, for the second time this year, the 5, 6 & 7-year-old Champions of Young Horses will also be emerging in jumping.
The jumping program includes this year and the team event "National Development", in which clubs from all over Greece are expected to take part. 
The decorated indoor arena will host "Christmas" Games, which will include parallel events for both young and old children. Christmas bazaar, Playmobil playground and children's educational horses. Entrance is free.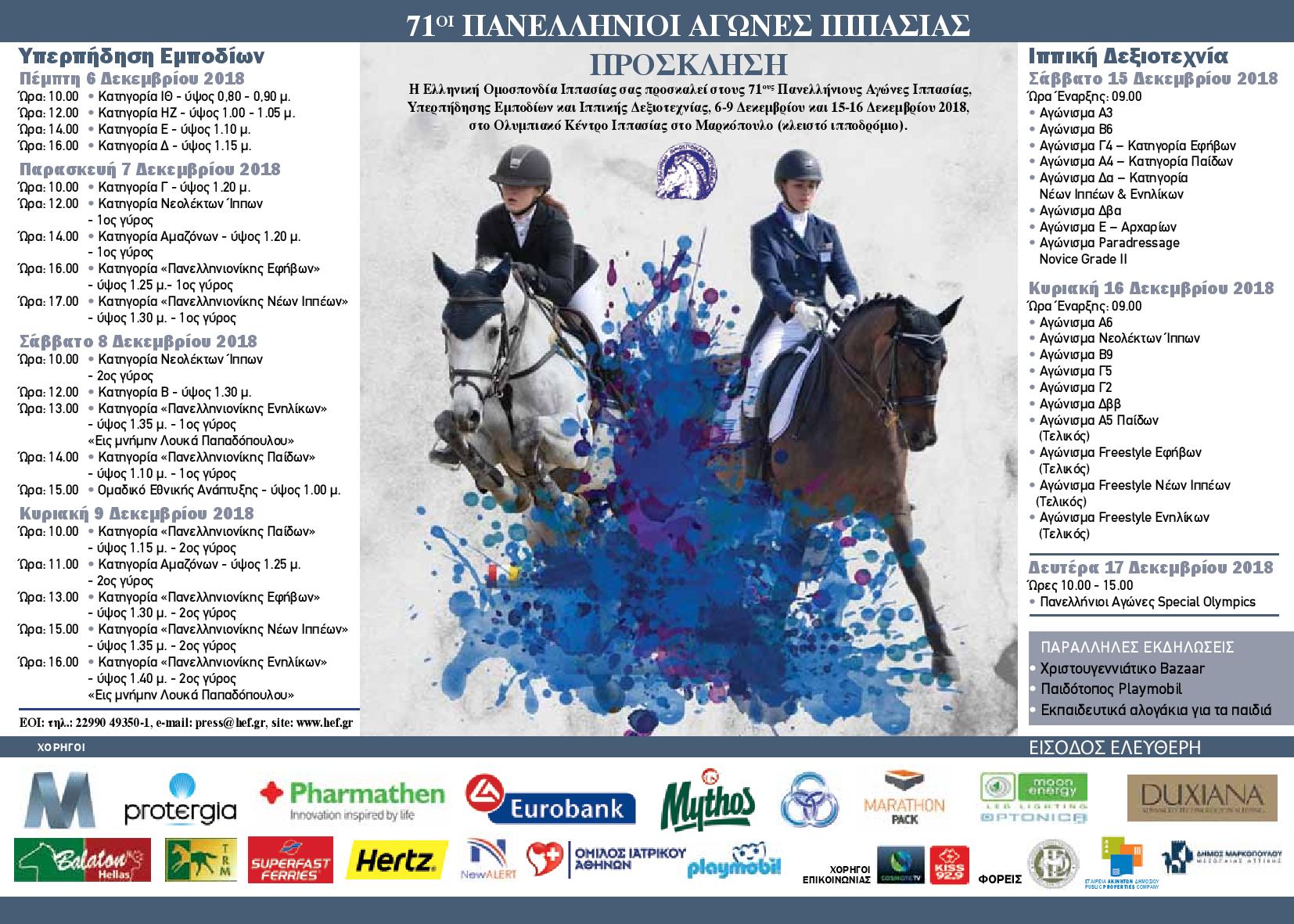 From the Press Office of HEF