Panhellenics Jumping
Panhellenic Winners 2018 Papourdanou, Spanou & Toki
Markopoulo, December 9, 2018
photos: Photobit
Press release
With the Seniors Class dedicated to the memory of Loucas Papadopoulos, the 71th Pan-Hellenic Jumping Competitions were successfully completed yesterday in the indoor arena of the Olympic Equestrian Center in Markopoulo.
In the Seniors Class with the unique double clear round  Maria Papourdanou with Unique des Rhodes of EIO became the Pan-Hellenic Sebior Champion. In 2nd place Grigoris Voglis with Quelly Briquedale of EIO with 1 point and in 3rd place Nicolina Macarona with Arc de Triomphe of IOKALSG with 4 points.
In the Juniors class Irene Spanou of IOE with Copyright also had the unique double clear round winning the title of Panhellenic champion. In 2nd place with 4 points was Maria Anastasia Nikolaidis with Flippo VDL of AKITH and in 3rd place Ioanna Tsocha of AIOAT with Rug Armitage with also with 4 points.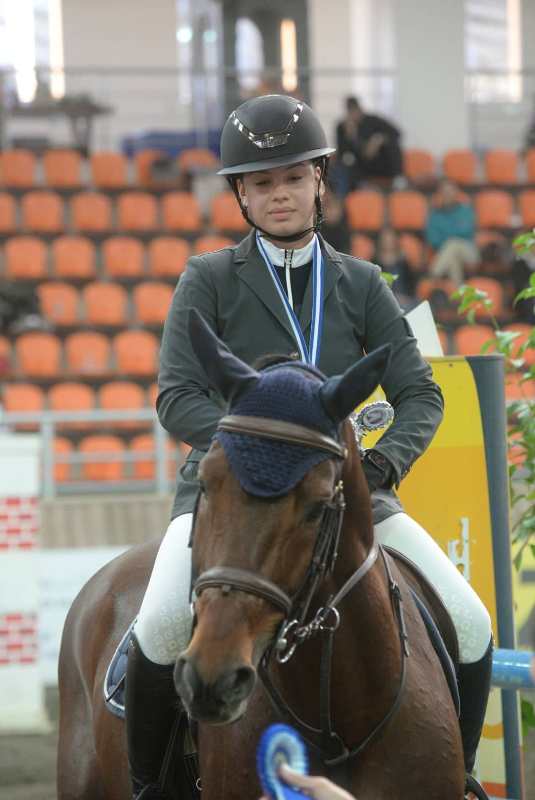 In the Children class, Sofia Toki of AIOE with Havanna had the only clear round in the jump off. After the two rounds, 6 athletes ranked in 1st place with 0 points. Second was Annie Vatidi with C Anton H with 4 points and 39,90 and 3rd was Athina Zolota Yara with Stamiro 2 of IOVOP with 4 points and 41,50.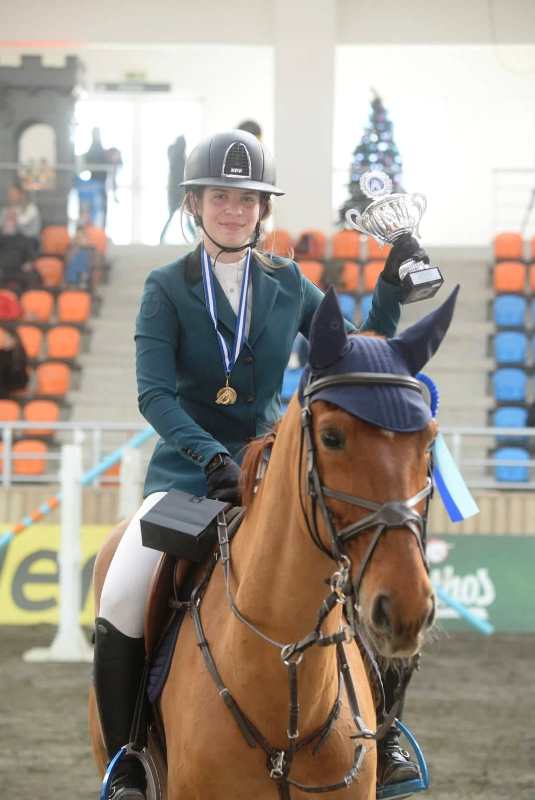 In the Amazon category, after the jump off, winner was Anna Danalis with Con Top of IOM with the unique triple cllear round. Second was Karolina Vogdanou with Antrax and third Margarita Dendrinou with Bonfire of IPOA.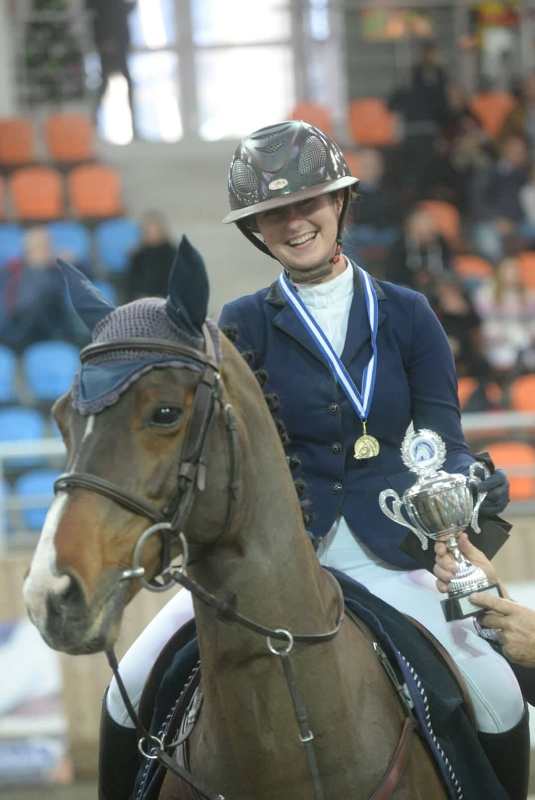 In the 5-year Young Horses Class, Luxiana ridden by Katerina Laskaridis of IOE has been the Champion. In 2nd place was Dalia ridden by Selini Popp of IOVOP with 0 points and time 51.95 and in 3rd place Casanova ridden by Kriton Zafiropoulos of IOE with 4 points.
In the 6-year-old  Young Horses Class, Idefix ridden by Alexandros Fourlis of IOM was the Champion In 2nd place, Celebrity ridden also by Alexandros Fourlis and in 3rd place Chance de la Logue Lauren Van Berkel of IOM.
In the 7-year-old Young Horses Class, Let's Hope was the Champion ridden by Monika Martini of IAOF with the unique double clear round. Second was Gjis with Anna Levy of IOE and third Bombay de Mars with Gregoris Voglis of EIO.
 From the Press Office of  HEF