Annual Event of HEF
The HEF event was successfully held at EOE
Markopoulo, January 29, 2019
photos: Photobit
Press release
  After six years, the Hellenic Equestrian Federation's Annual Event was hosted again successfully at the Hellenic Olympic Committee Hall.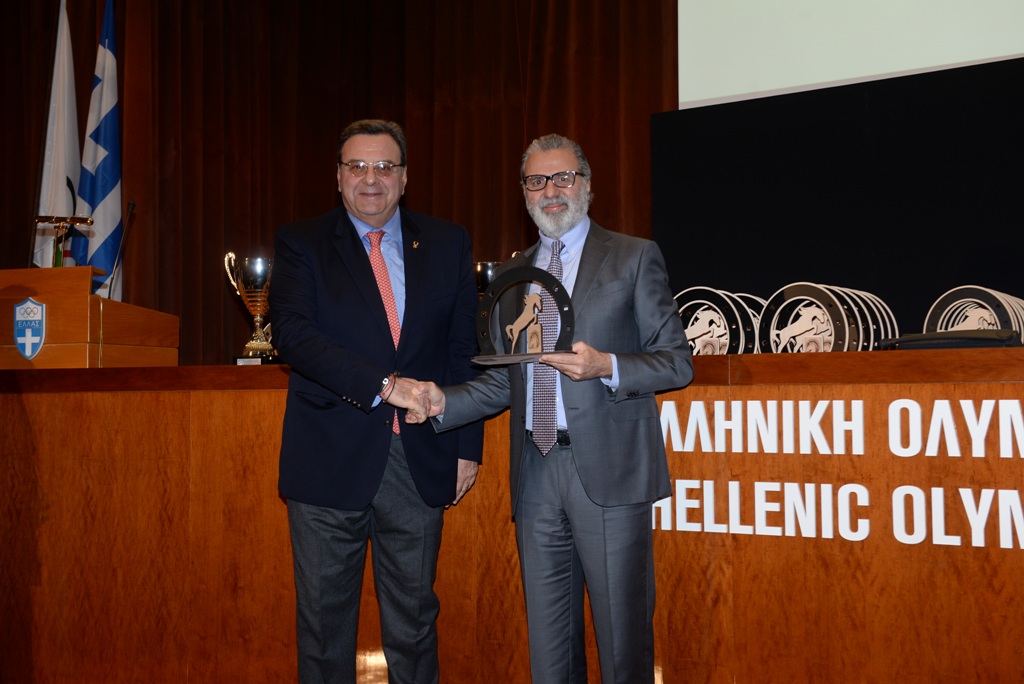 The President of HEF, Mr. Isidoros Kouvelos, in his greeting spoke about the Federation's activity and the successes of the athletes in the past year and the programming for 2019, and he wished a good year and many successes to the athletes. Greetings to the Greek Horse Riding were also presented by the President of the Hellenic Olympic Committee, Mr. Spyros Capralos and the President of the Philipos Enois Ellados, Mr. Yiannis Mytilineos.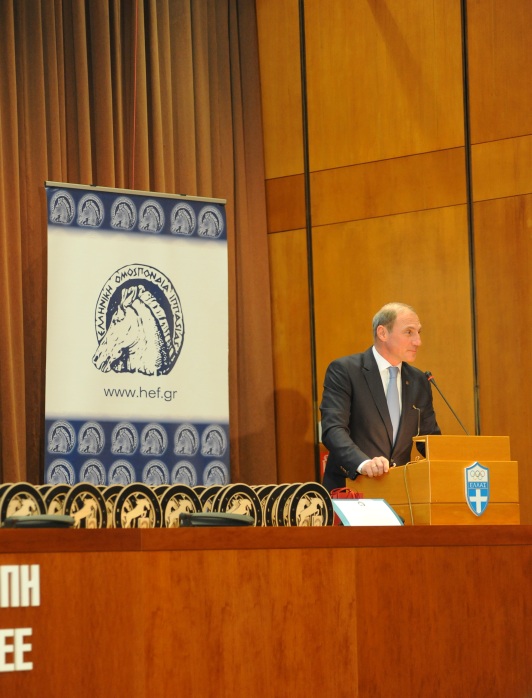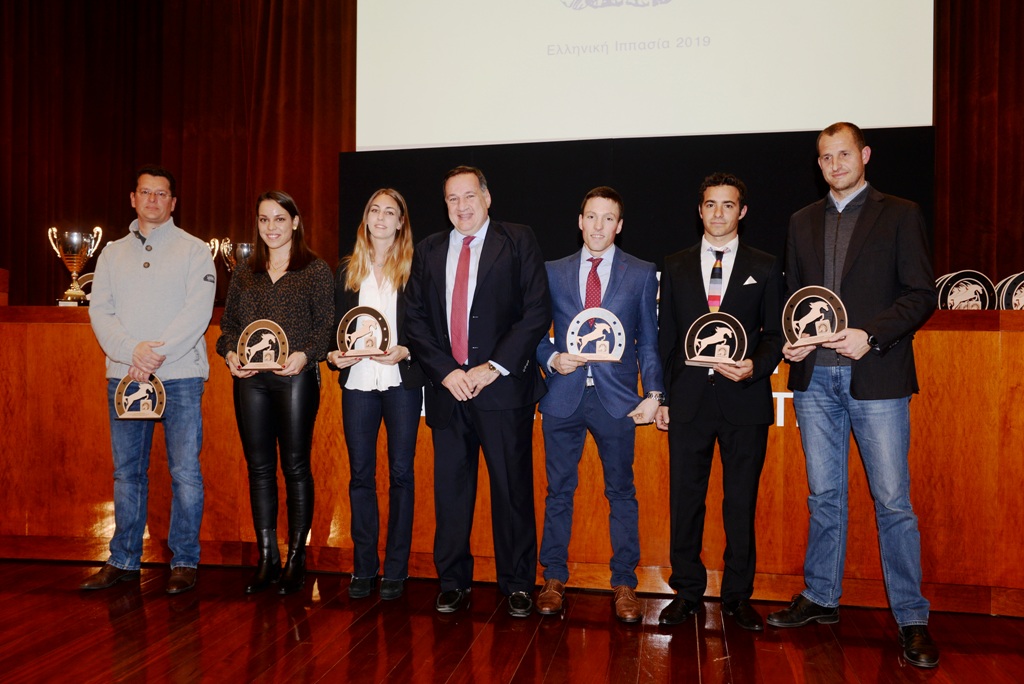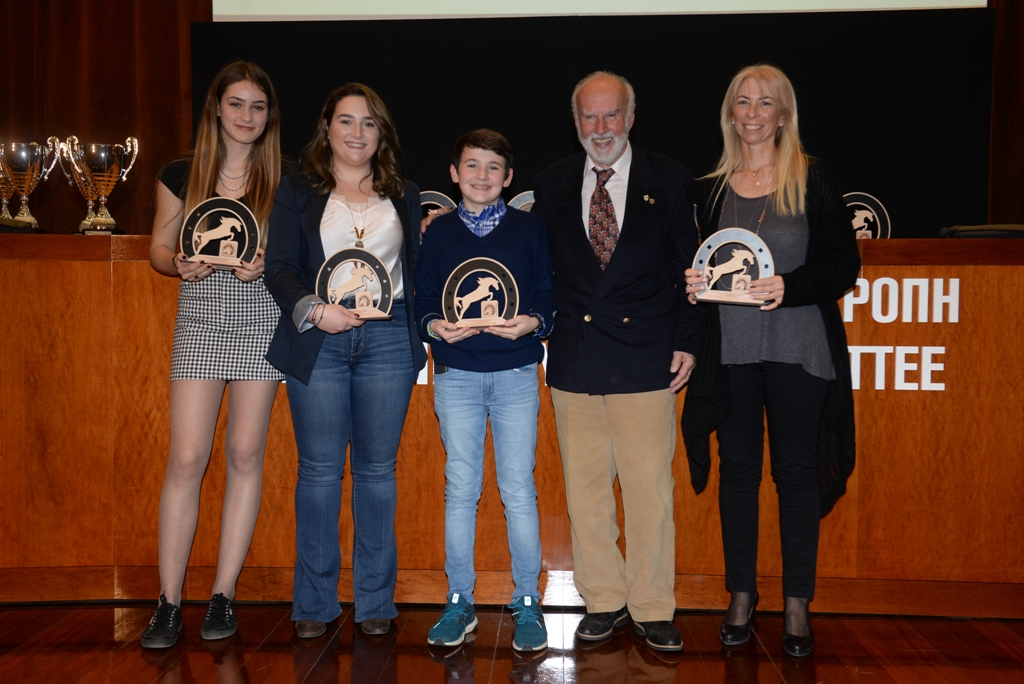 Greek Horse Riding honored this year also its sponsors as well as individuals who have been contributing to its program throughout the year, such as its National Sponsor, Mr. Y. Mytilineos, the donors P. Livanos and B. Katsos, the Real Estate Company, The Municipality of Markopoulo, the Philippos Enosis Ellados, Pharmathen, Eurobank, Olympic Brewery, Antoniou Group, Superfast Ferries, Blue Star Ferries, ANEK Lines, TRM, DUXIANA, Holiday Inn Athens, HERTZ , Athens Medical Group, New Alert and Playmobil, as well as Cosmote TV Sponsor.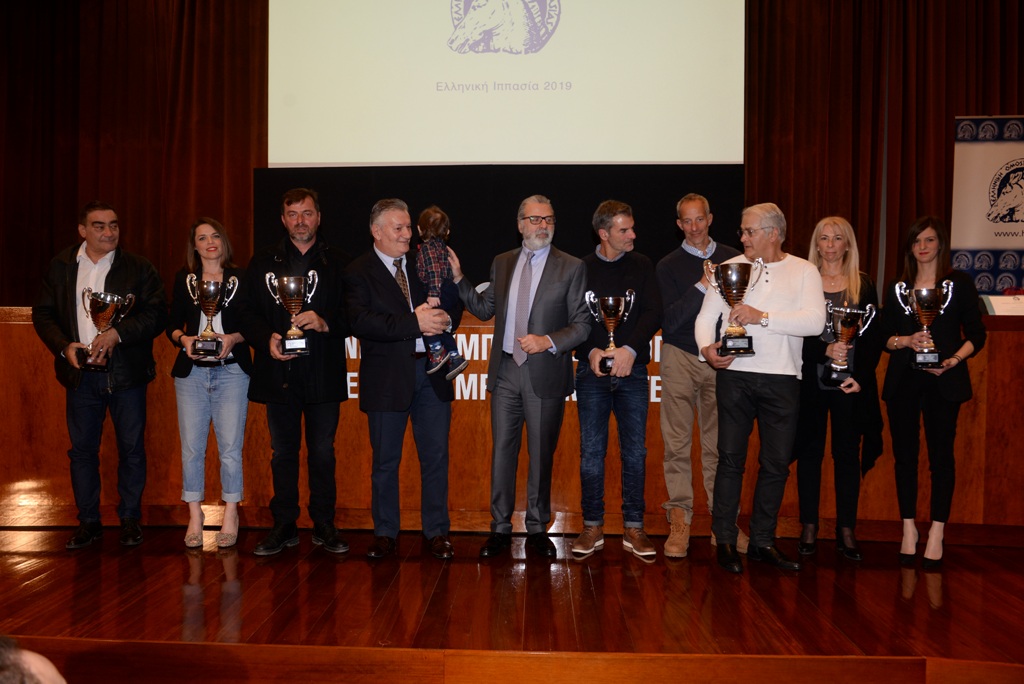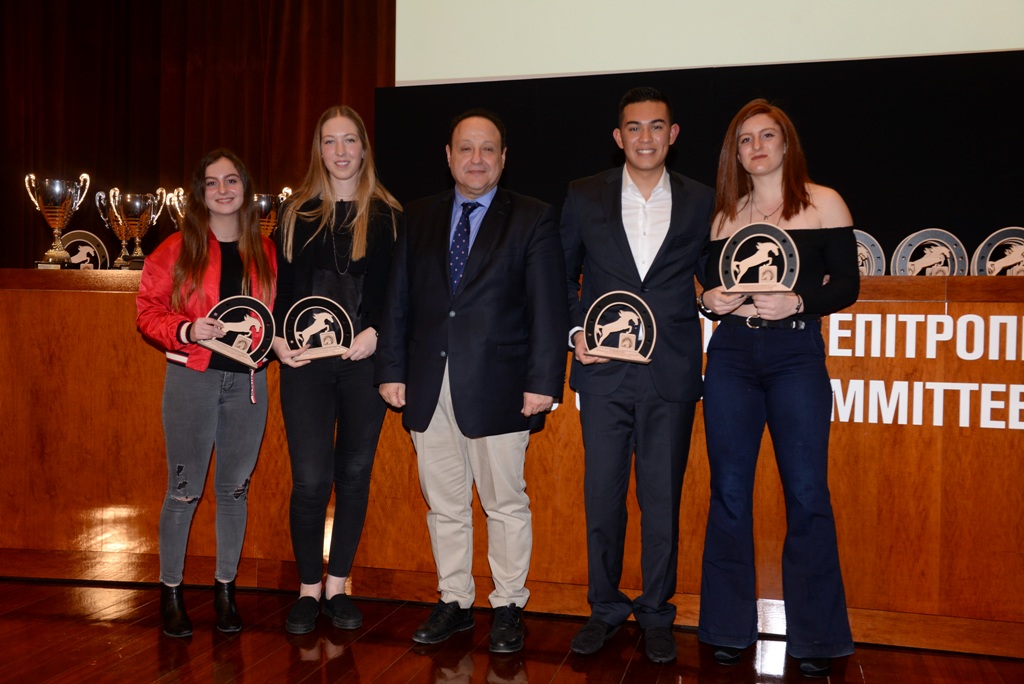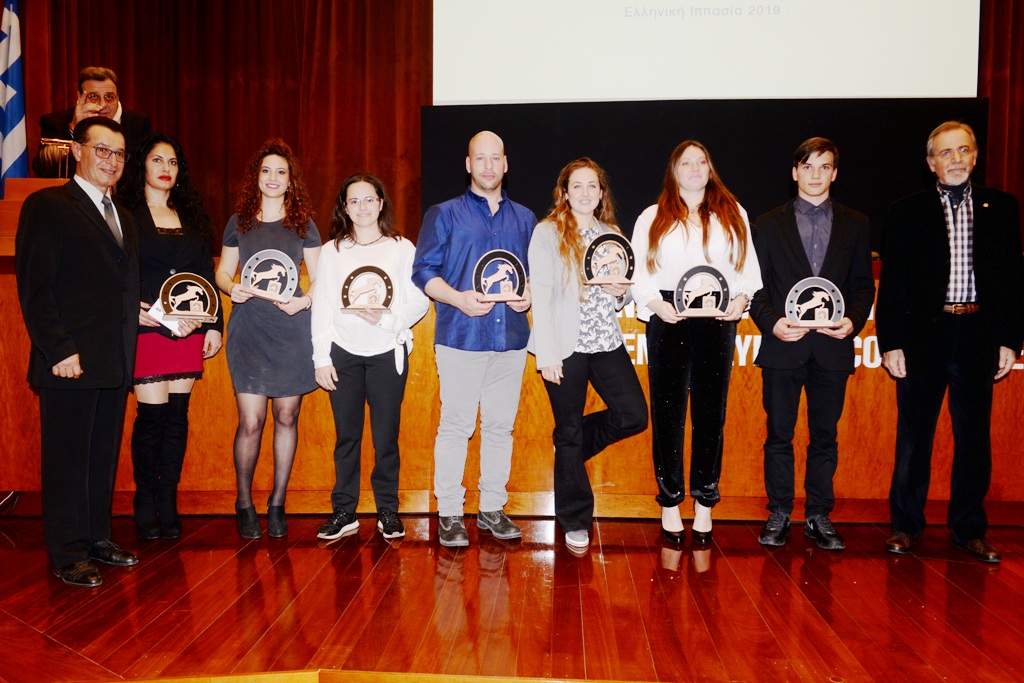 HEF also awarded the athletes who excelled in international competitions, the Nations Cups, the athletes who won the gold medal at the Bojouriishte Nations Cup, all the medals in the individual and team competitions of the Balkan Championships in Jumping and Dressage, Champions 2018 in the Four Equestrian Sports, Champions and  Polynikes Clubs and Distinguished Athletes at the Development Tournament.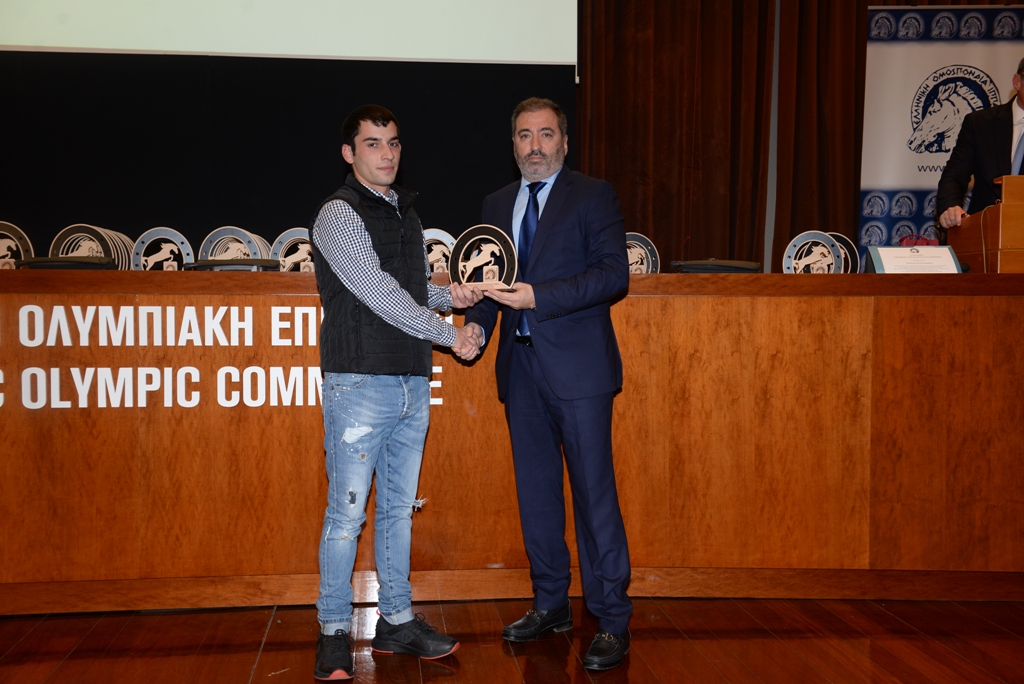 The presentation of the event for another year was made by the General Secretary of HEF, Mr. Giorgos Dimaras, while the event was completed with the well-established cutting of the New Year's cake, the two coins of which were won by the President of PSAT, Mr.Y. Theodorakopoulos and Judge Mr. V. Englezakis.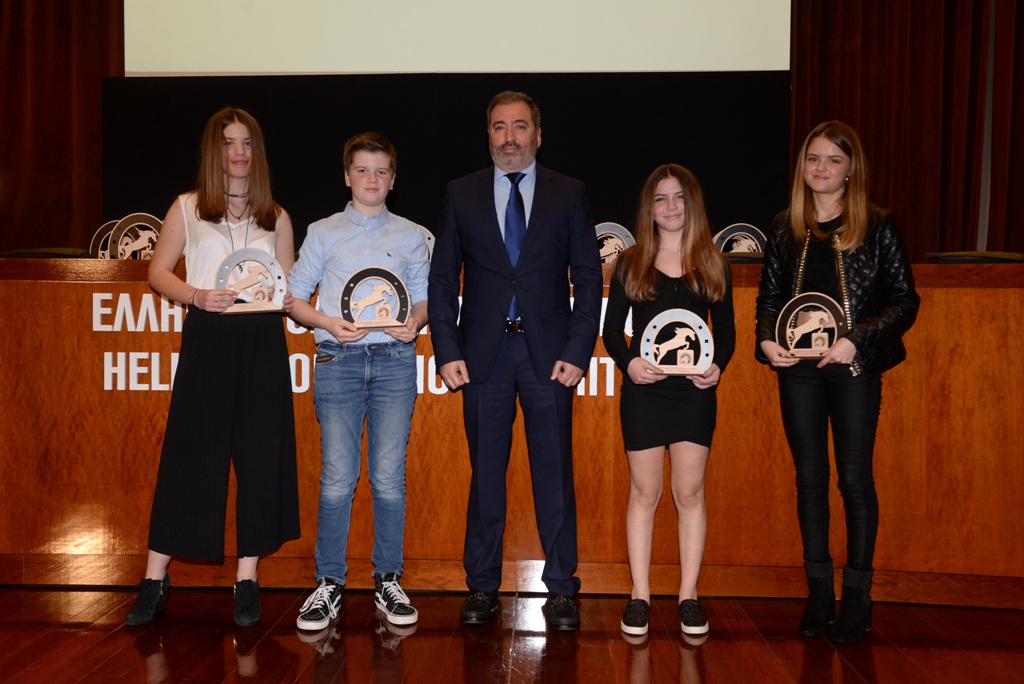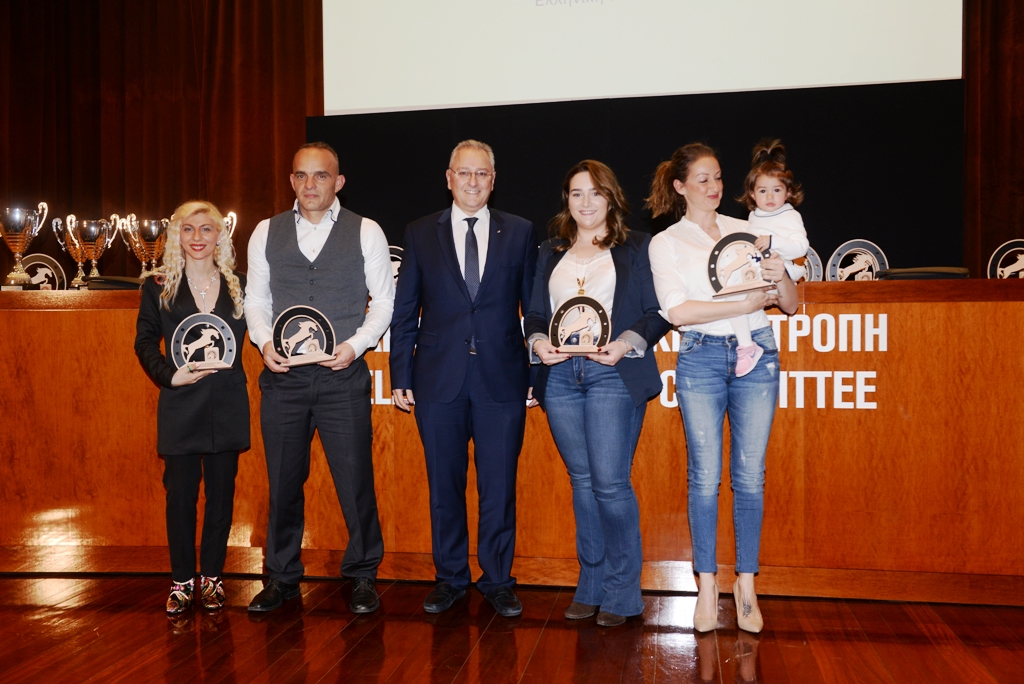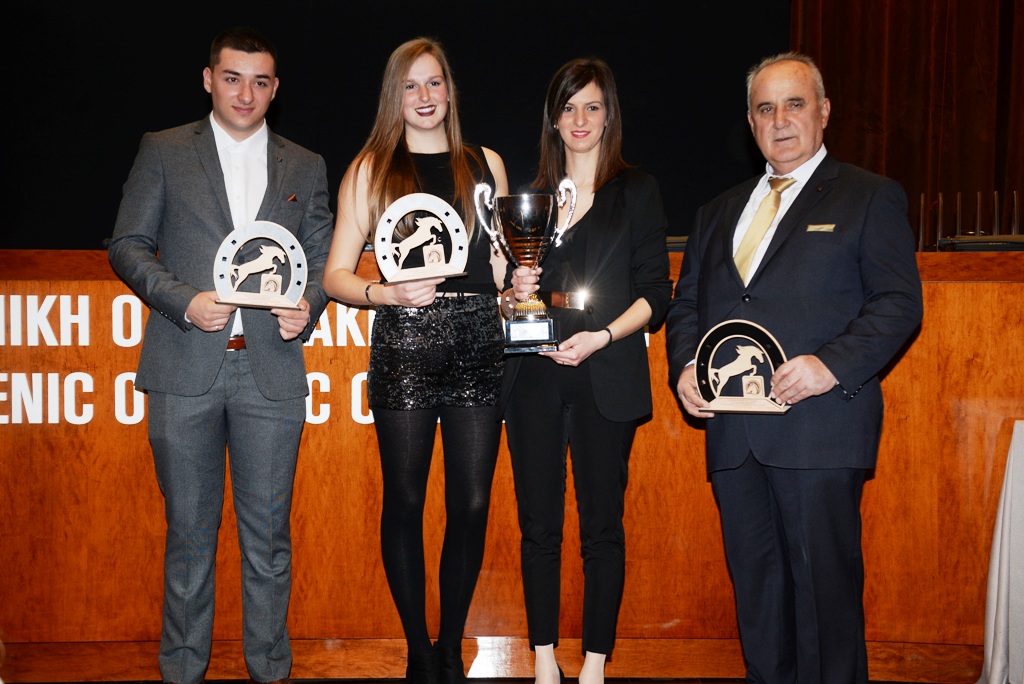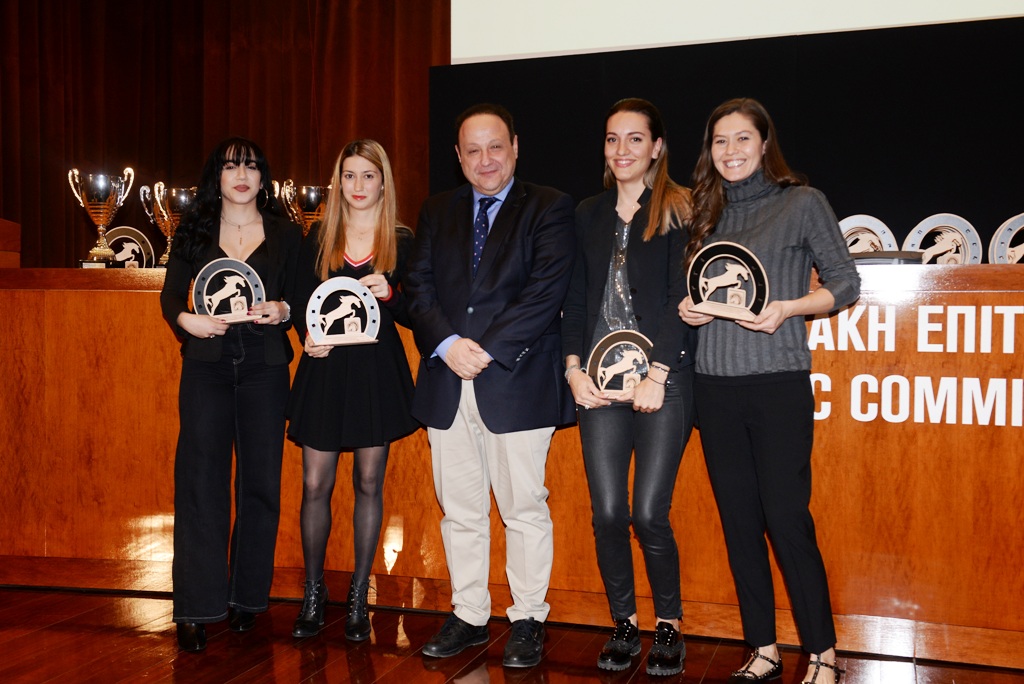 From the Press Office of HEF